Worldwide,
World winds,
whirlwinds,
glide winds,
soft, strong, powerful
merge and mingle,
travel,
high and low,
transform
at each juncture,
leaving
something behind.
Each juncture,
arriving.
Adding more,
and more,
and more,
through time and space.
Ka makani flow through place.
YYC 2023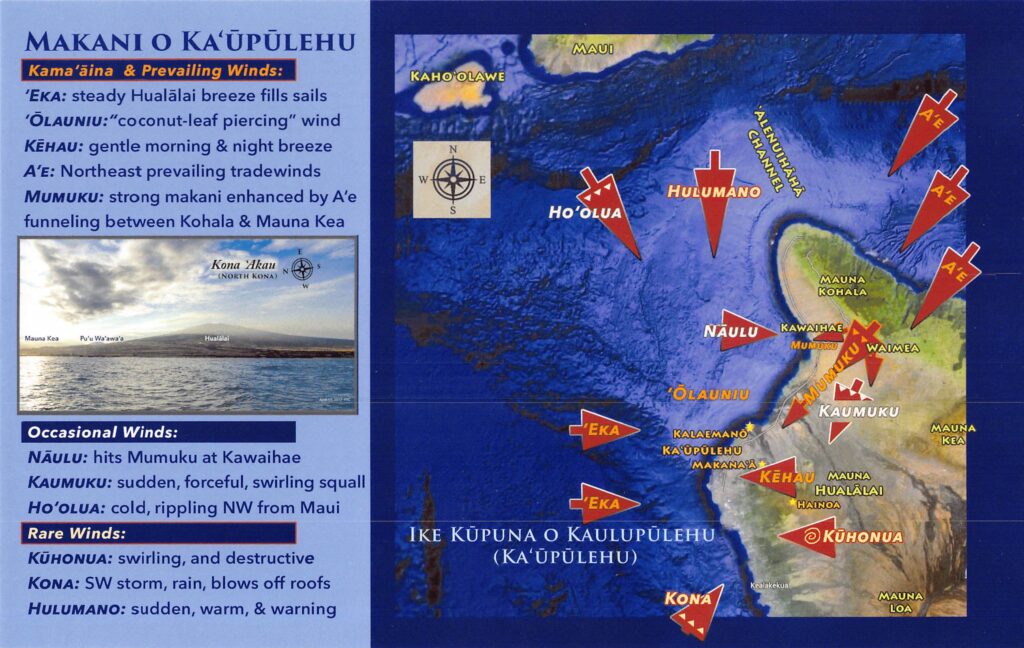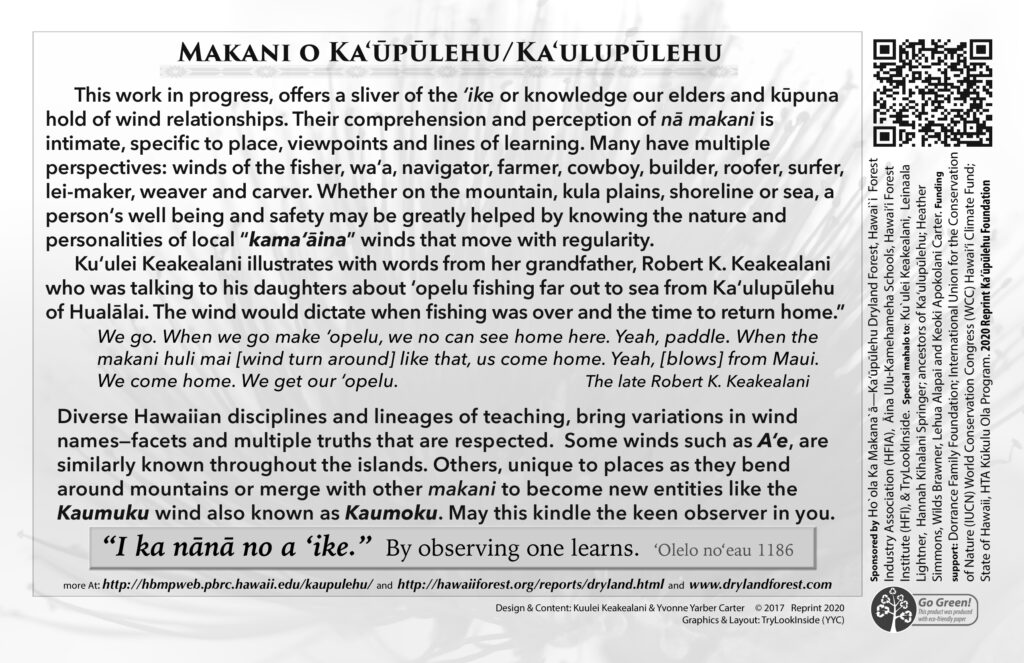 A collaborative piece borne from place. First came ideas that touched us through the crunching a'a trails, rustling leaves touched by breezes and so much unseen held by the land. Ku'ulei and Aunty Yvonne came up with the thought we might understand place better, if we learned of the makani through more focused facets and intimate knowledge of others.
Then, Uncle Keoki wrote this mele , or as he says, this mele wrote to him. Which was first? The breezes through the ēlama? He then heard whispers of ancient sounds and words and oli that might sprout more understanding, so he reached out to partners of place, creative stewards of rich soil. He says, "thatʻs the kind of seeds I try to plant". And so this "Makani o Ka'ūpūlehu" grew beyond our imaginations, and reached out to commuity and back to honor place.
Here halau Waikā Unu led by Kuwalu Nicole Anakalea with Healohamele Genovia and Lanakila Manguil with anakala Keoki Apokolani Carter, Sonny Lim and Paul Lindbergh debut "Makani o Ka'ūpūlehu" on Motherʻs Day, 2023. So many hours of trying out different ideas and then bringing in the halau to create and practice. So much for those few minutes of connecting and sharing with others. To watch the full hoike or concert of other partners, go to https://piliaina.org/hoike-events/
So many wind entities in olelo Hawai'i—whether oli, mele, mo'olelo.
Each time they merge a new wind power and personality is generated—and a new wind name is born. Wise observers and lifelong learners understand these complexities as survival depends upon this.
Here is a smaller version of a large learning banner from our hui mālama. Mahalo to those who shared ike kupuna.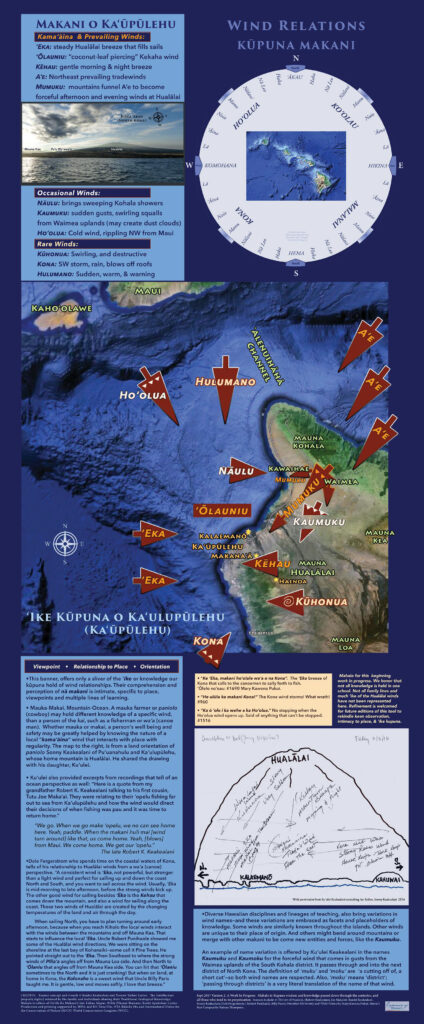 And a larger downloadable version.
Note these 'Ōlelo no'eau of Kohala.
How does some of this inform more about the ike on this downloadable card? What would a card of your place look like? Why would it be useful to know that a strong afternoon switches directions if paddling?