Kumukea-Kalani was an ancient chiefess of Ka'ūpūlehu and central in one of the naming stories with her brother Kāne. This mo'olelo [story, history] tell of the springs of Kahuwai.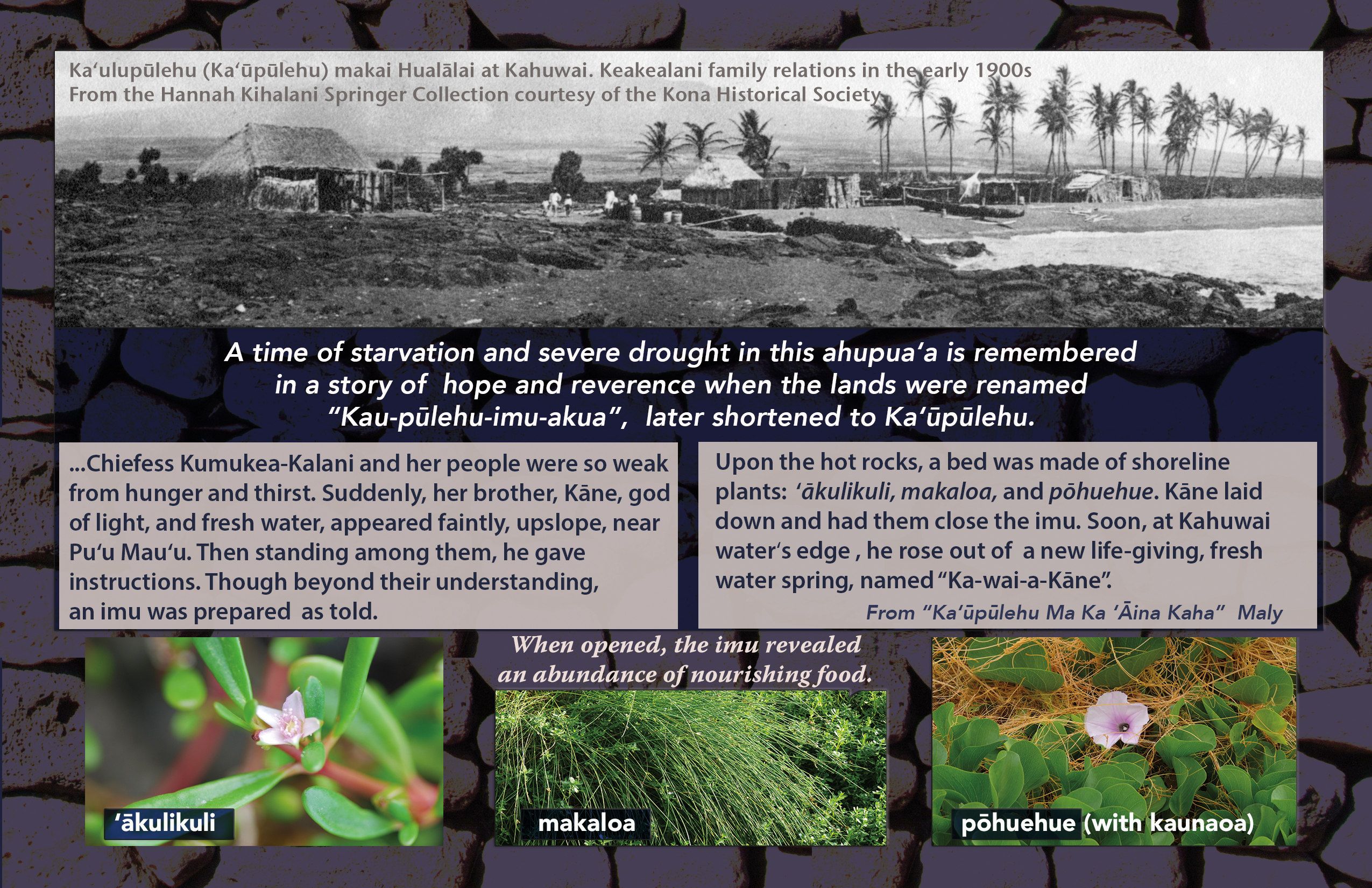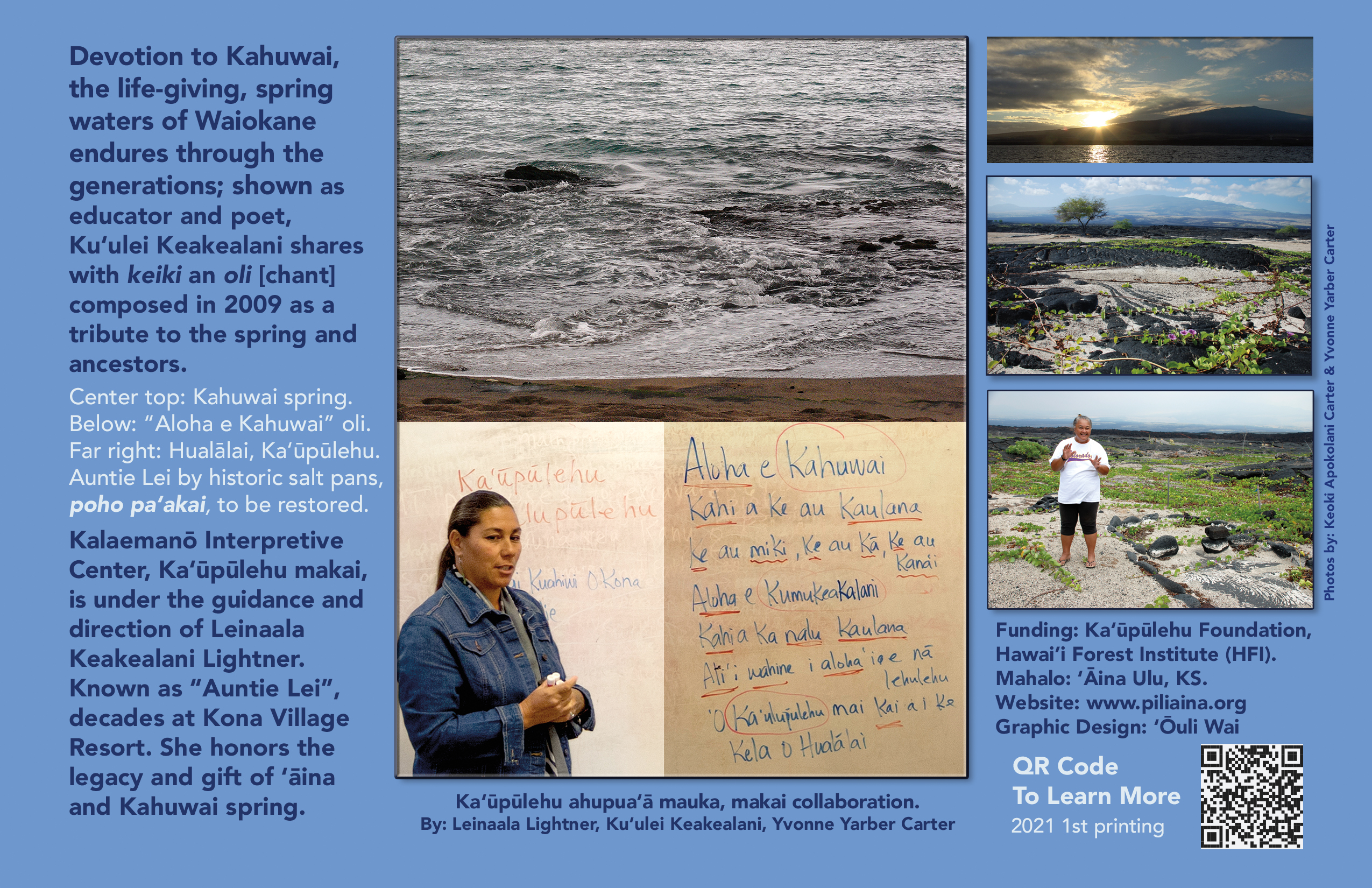 WAI O KANE.
WELCOME TO THE TIME OF KUMUKEAKALANI AT KAHUWAI.
SHARING BY KU'ULEI KEAKEALANI.
An enduring naming story of Ka'ūpūlehu. And the comfort of telling and feeling of those who walked here before.
Ku'ulei Keakealani shares a mo'olelo (story) of place that instructs, honors and gives thanks to ancestors who provided the pathways of succession. It is one of several naming stories and teaches us much of place and possibilities, much as it did for her as a child and her long line of ancestors before her.