Join the Ka'ūpūlehu biocultural hui.
FOREST RESTORATION POSITION OPEN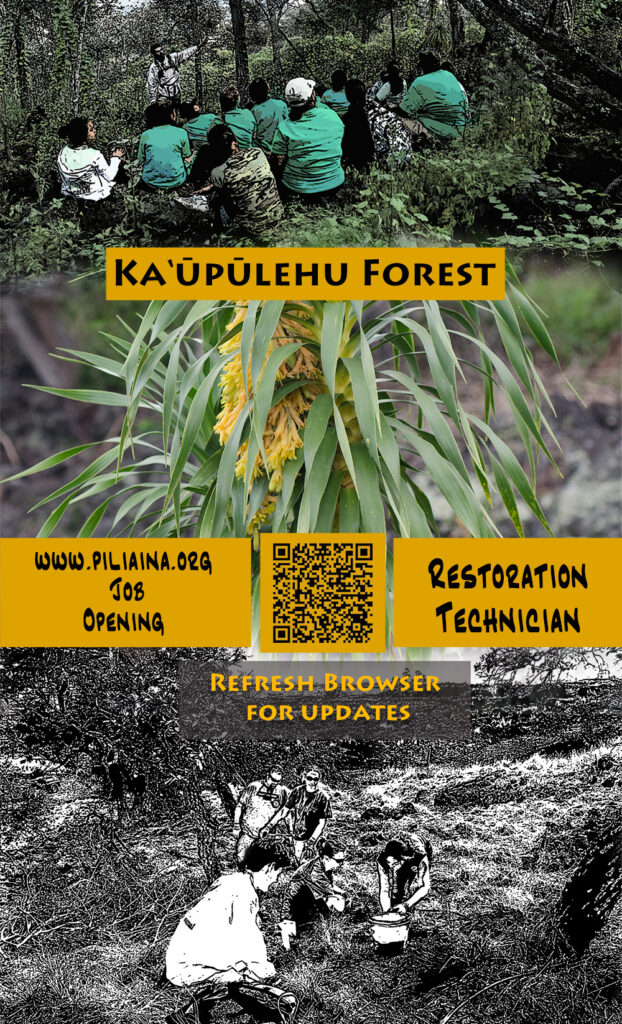 Ho'olohe, Ho'omālie, Ho'omalu at Ka'ūpūlehu, Hualālai in north Kona Hawai'i.
Healing Spirit of View Planes

Waters, Winds, Land.
Seen and unseen.
whoosh…
What wind is that?
ēka?
That mist on my cheek.
Ocean water?
Clouds droplets?
Fleck in my eye.
Lepo, makani, ua?

Soil, wind, rain. So alive! Connected.
We love this big land, big air, big waters.
Swirling, curling, wrapping the planet.
Who are you 'āina?
What do you carry and hold?
Vast memories and futures.
So much you can teach.
If only, we pause enough to notice.
And then,
value the healing spirit,
of what view planes hold.
Pili Āina.
-Aunty Yvonne
Ho'ola Ka Makana'ā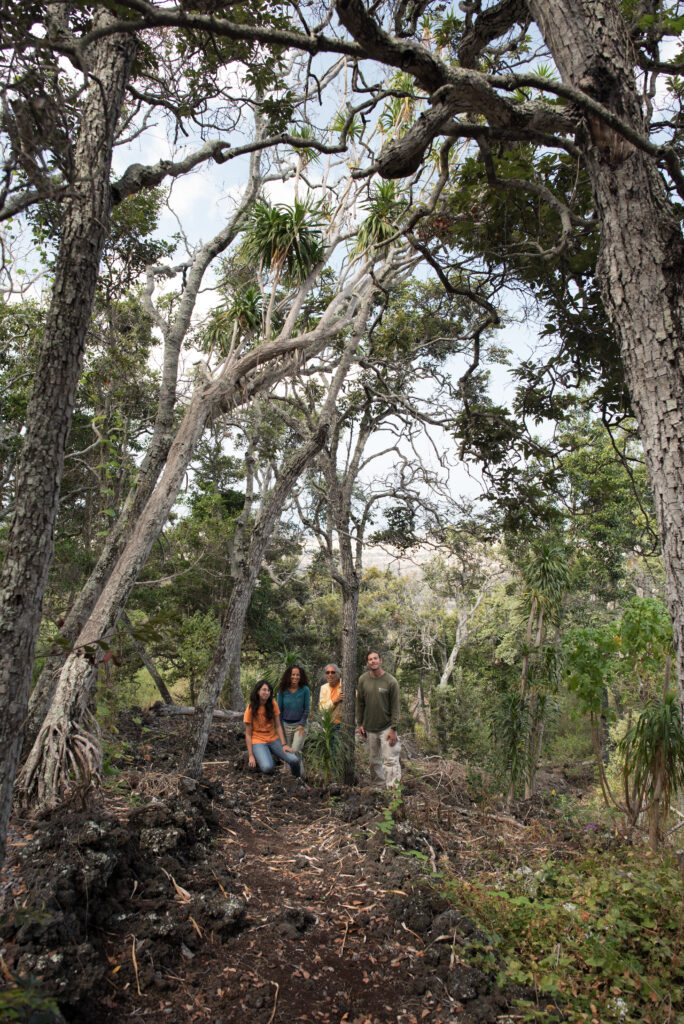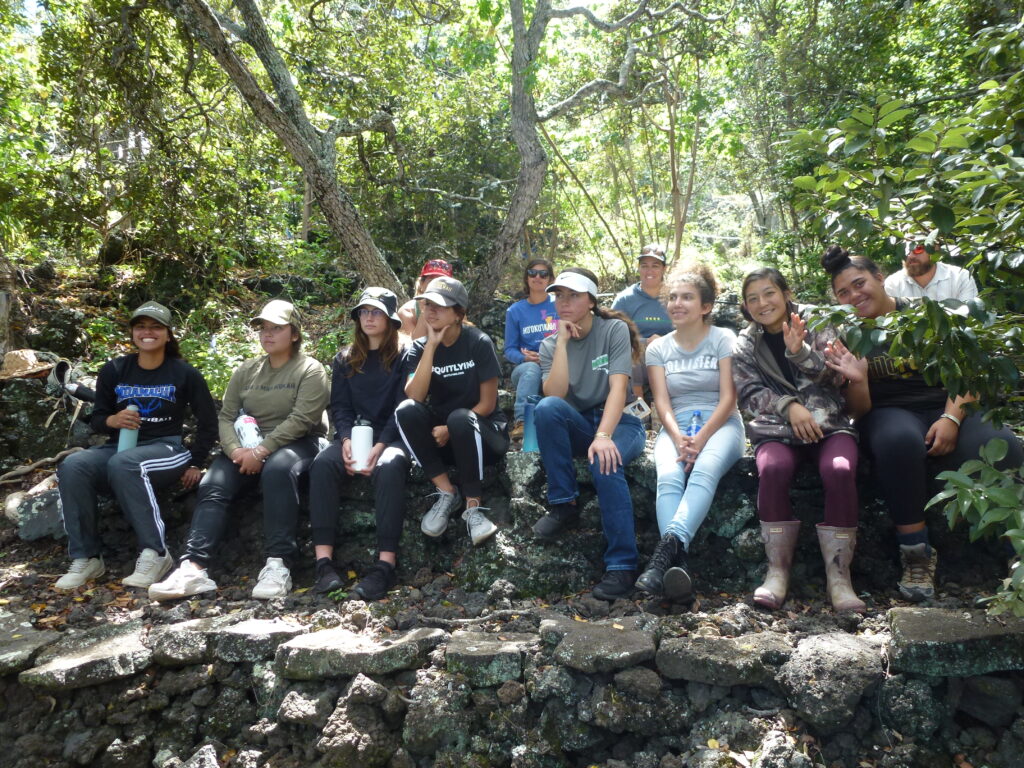 Action, Learn…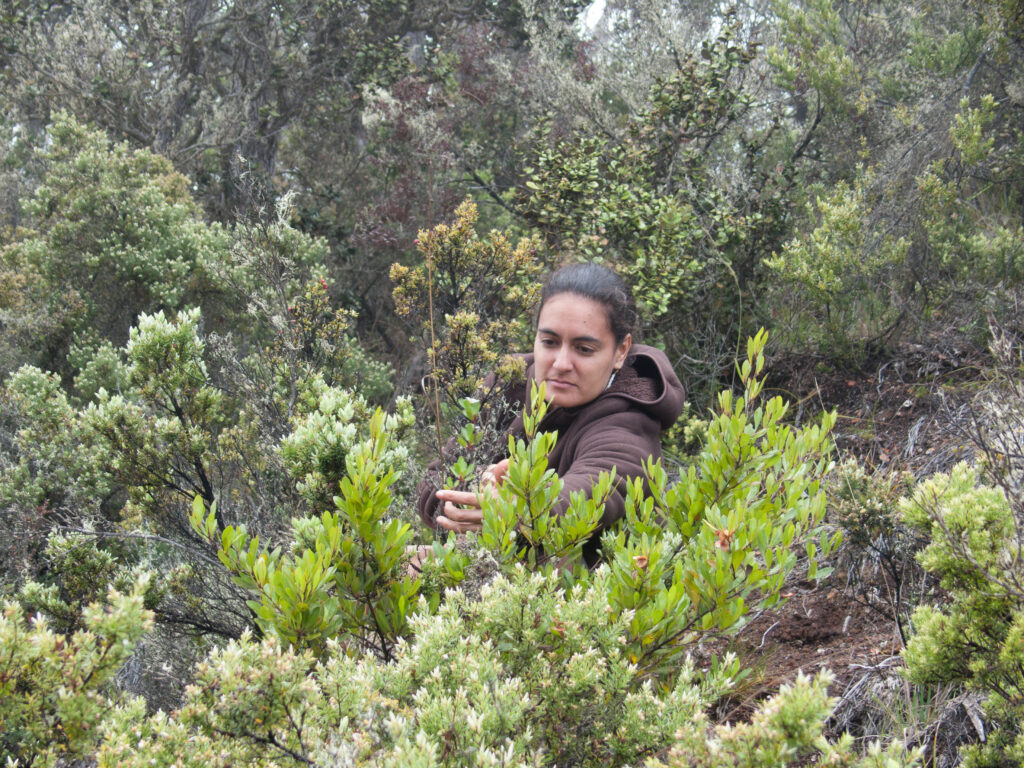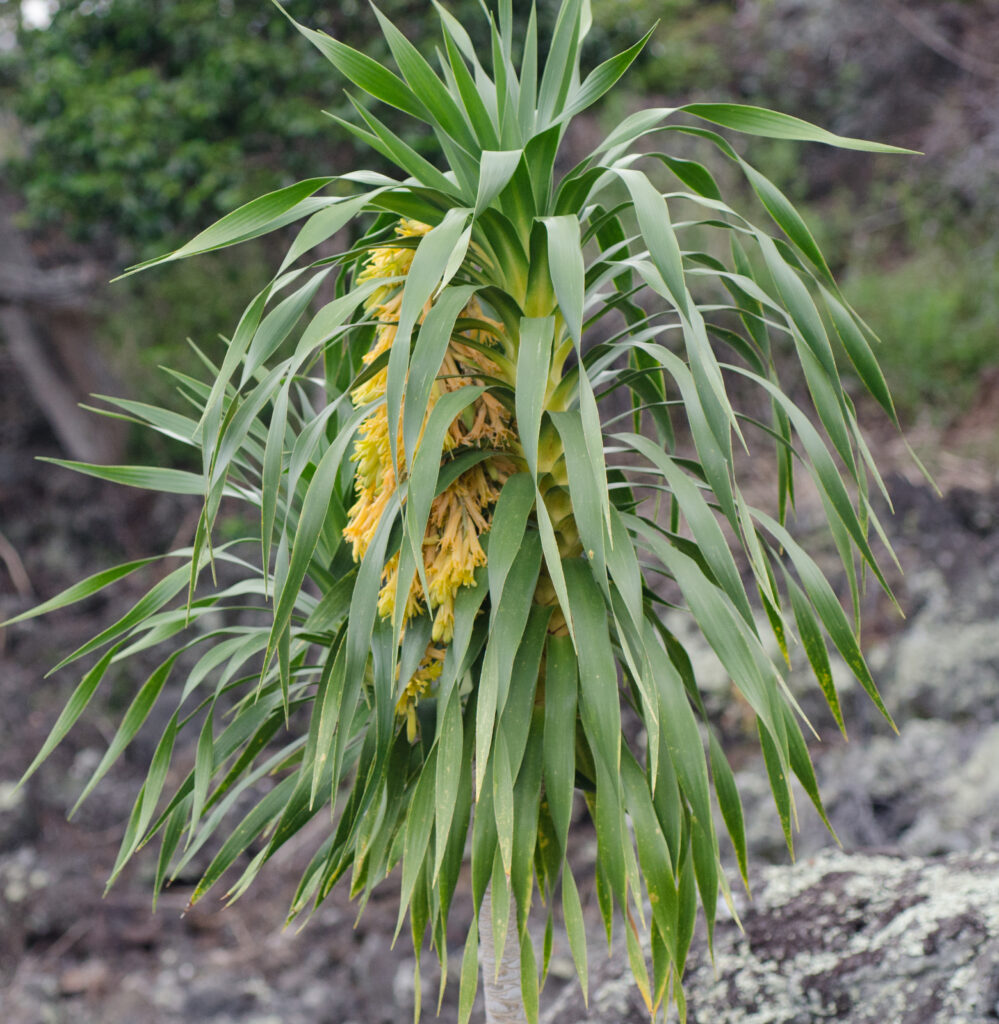 Kapilina Poina 'Ole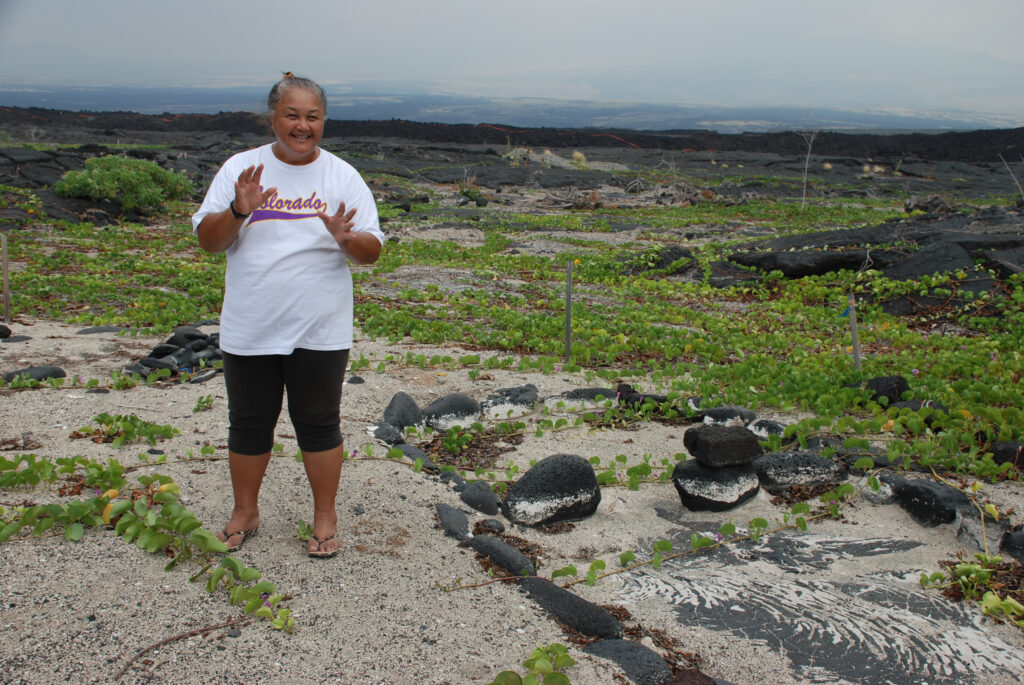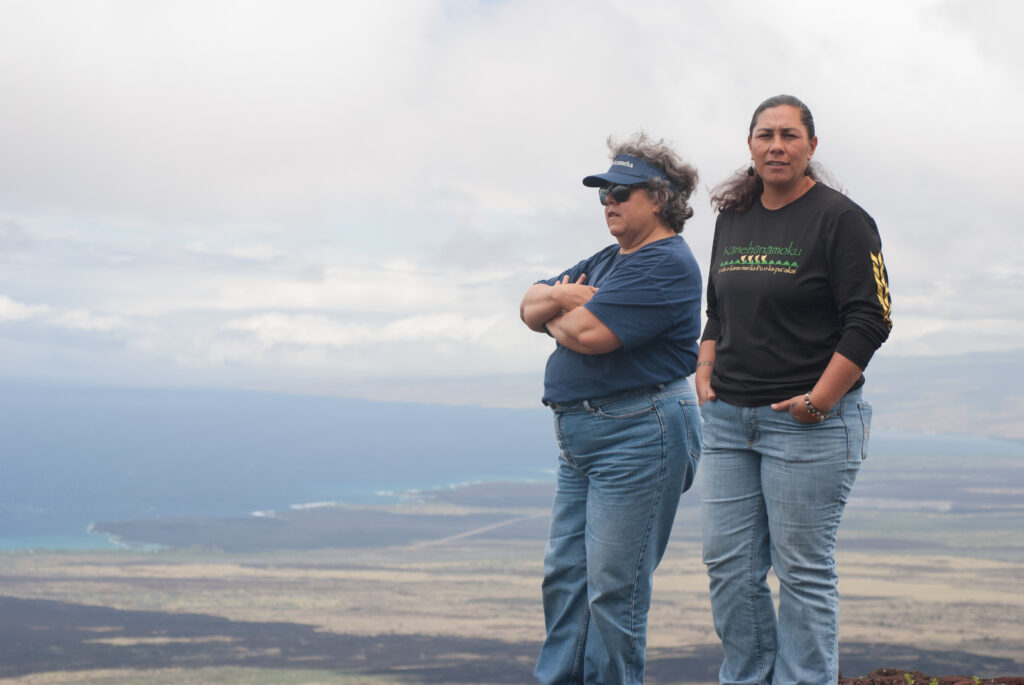 Were you here?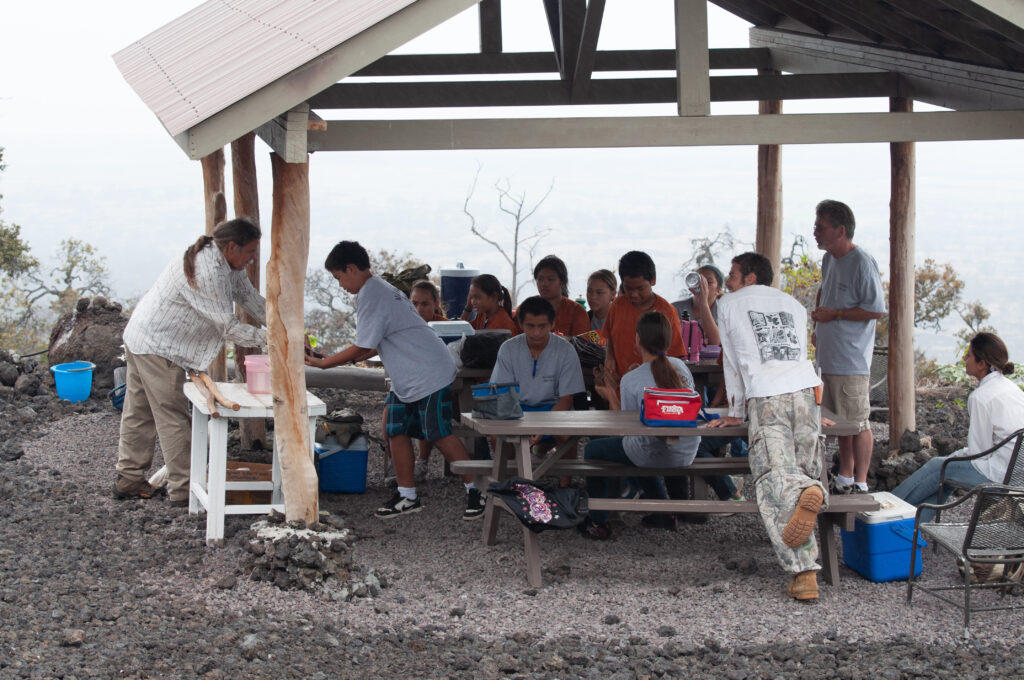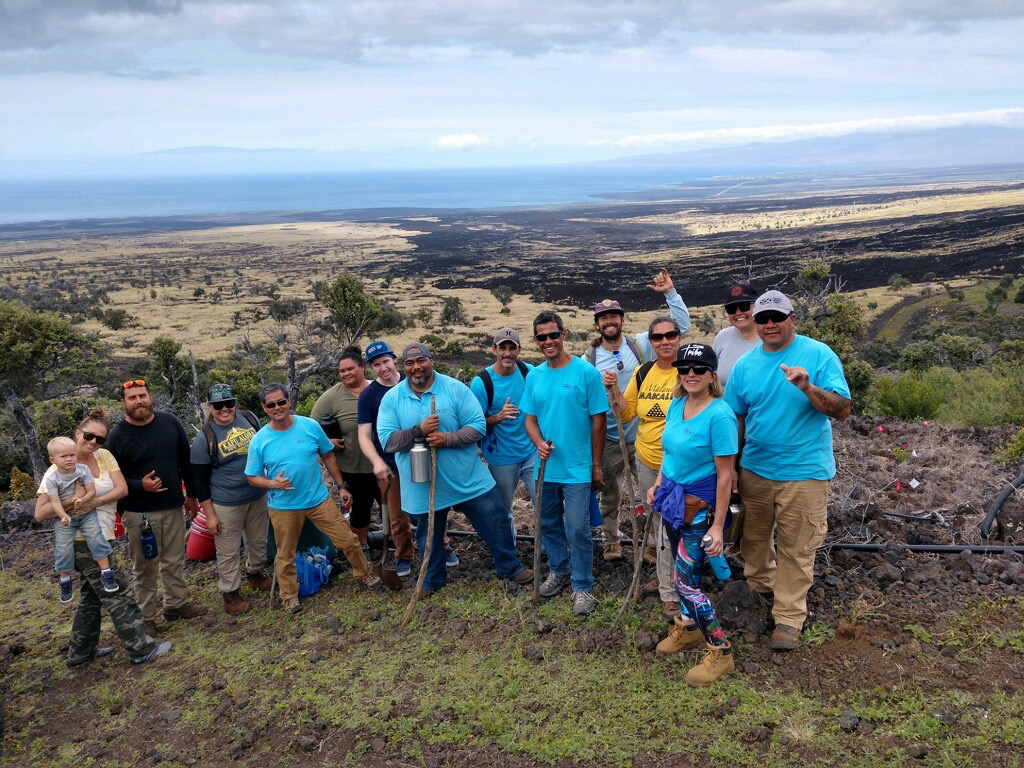 This site hopes to honor the elements that sustain us daily, and those who have chosen mālama 'āina as daily living. Kuleana. For us it is "choice, no choice" with gratitude. There is no separation of art, observation, science, education, and restoration. They are woven into the creative spirit and gift of daily living. Yet we try to fit this thinking into modern constructs and limitations while honoring the connecting breathe of life. To those who came before—and links to those yet here.
pastel mao boxes: f9ecdd
pastel blue boxes: d4e3f5